Comprehensive business
solutions to free up your
time and reduce your costs
Professional Employer Services
Human Capital offers a multitude of solutions designed to meet the needs of growing businesses. From a small business owner to the CEO of a Fortune 500 company, Human Capital connects tailored solutions with organizations of any size.
Vfficient, Human Capital's human resource management technology, addresses the ever-changing landscape of payroll, benefits, and human resources (HR). Powered by PrismHR, the largest payroll, benefits, and HR engine for both professional employer organizations (PEO) and administrative service organizations (ASO). This user-friendly, cloud-based application simplifies HR tasks across the board.
Human Capital changes the way clients manage people, retain talent, accomplish goals, and improve company culture. Regain organizational peace-of-mind with the technology and industry best practices to accelerate your business —Human Capital will take it from here.
Business services to simplify administrative processes, mitigate risk, lower costs, and create a happier work environment
In 1997 the founders of Human Capital recognized the need for Michigan-based companies to be able to outsource time-consuming and burdensome administrative tasks. Growing concerns around non-compliance and financial penalties were becoming commonplace for even the most seasoned of business leaders. Today Human Capital has grown, primarily via word-of-mouth, to become the Great Lakes Region's number one provider of HR and other PEO solutions.
We believe that by removing non-revenue generating responsibilities, you are better able to accelerate your company's growth, ensure stability, and enhance employee value and loyalty. Strategically positioned across the U.S. to accommodate the needs of our clients from coast to coast, we take pride in providing the same level of service and technology to each of our valued clients.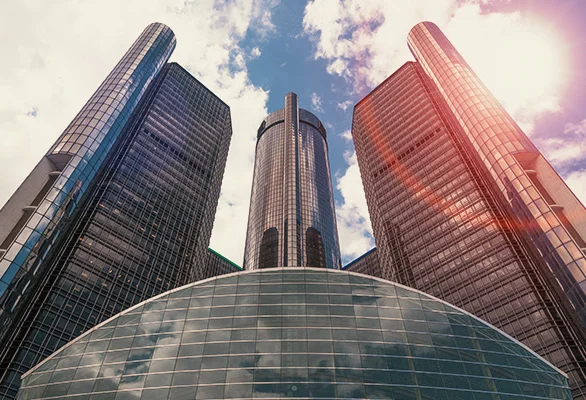 Most business owners' day-to-day focus is on productivity, growth, and revenue rather than employee taxes, COBRA compliance, and researching competitive health and dental benefit plans. Back-office and human resources administration duties can easily get overlooked and eventually affect the bottom line.
A professional employer organization (PEO) allows businesses of any size to outsource human resources and back-office administration duties. However, the company is able to decide what portion of HR and back-office services they wish to outsource.
With clients across every industry, we have the experience to find a solution that works for you.